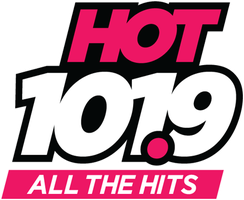 All the Hits for Northwest Arkansas, HotMix 101.9
You expect a station that plays the hottest hits to appeal to young adults. HotMix does…and at the same time is Northwest Arkansas's second most listened to radio station by Women from age 25-54 during the work day.
HotMix features some of America's best known personalities like Elvis Duran in mornings and Ryan Seacrest during mid-days along with Jay Steele, Billy the Kidd and JoJo. HotMix 101.9 is a full market signal that can be heard anywhere in the Northwest Arkansas metro.
If your business depends on women in their prime acquisition years, young professionals or college students at the University of Arkansas, HotMix 101.9 is your station.
Call Letters: KMXF
Format: CHRPOP
Dial Position : 101.9 FM
Brand: Hot 101.9
Target Listener: Women 18-49